Presentation
The ExtraComputer is a fan tool designed to be used on a screen aside your Twilight Imperium games
The support can be any screen large enough: TV, computer, projector, tablet.
The ExtraComputer takes in charge some process to improve the game flow and speed :
Strategy selector
Initiative turn tracker
Victory Points counters
Voting system for Galactic Councils
And more to come...
Présentation
ExtraComputer est un assistant à projecter sur un écran proche de votre partie de Twilight Imperium
Le support peut être n'importe quel écran assez large: TV, PC, projecteur, tablette.
ExtraComputer prends en charge plusieurs processus pour améorer la fluidité et la vitesse de jeu:
Choix des Stratégies
Suivi de l'ordre d'initiative
Compteur de Points de Victoire
Compteur de votes pour le conseil Galactique
Et plus à venir...
Voerstellung
ExtraComputer ist ein Fan Tools, welches als Unterstützungsanzeige neben dem Twilight Imperium verwendet werden soll
Als Anzeige eignet sich jede Art von Display: Fernseher, Computer, Projektor, Laptop, Tablett
ExtraComputer unterstützt bei der Erhöhung des Spielflusses und der Spielgeschwindigkeit:
Auswahl der Strategie
Steuerung der Initiative
Siegpunkt Zähler
Abstimmungssystem des Galaktischen Konzils
und mehr...
Initiative order
Ordre par Initiative
Reihenfolge der Initiative
Naalu

Naalu

Naalu

Naalu

Naalu

Naalu

Naalu

Naalu

Naalu
1. Score 1 public and/or 1 secret objective
2. Flip next public objective
3. Draw 1 action card
4. Return Command Tokens
5. Gain 2 Command Tokens and redistribute
6. Ready all cards
7. Repair units
8. Return Strategies
1. Valider 1 objectif Public et/ou 1 objectif secret
2. Réveler 1 objectif public
3. Piocher 1 carte Action
4. Récuperer les Pions de Commandement
5. Gagner 2 Pions de Commandement et les redistribuer
6. Restaurer toutes les cartes
7. Réparer les unités
8. Rendre les cartes Stratégies
1. Werte einen öffentlichen und/oder einen geheimen Auftrag
2. Nächsten öffentlichen Auftrag aufdecken
3. Eine Aktionskarte ziehen
4. Kommandomarker entfernen
5. Zwei Kommandomarker erhalten und umverteilen
6. Karten Spielbereit machen
7. Einheiten reparieren
8. Strategiekarten zurücklegen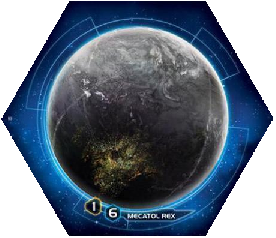 ...
F.A.Q
How to return the main menu ?
The page needs to be refresh.
How to pause the game ?
By clicking on the timer on the top-left corner.
How to decrease the Victory Points ?
The VP counters reset to 0 after the max is reached. So to decrease it needs to be looped over.
How to record twice the same action in the action phase ?
No need to, simply press once the corresponding action button.
F.A.Q
Comment revenir sur la page d'accueils ?
La page doit être rechargée (F5).
Comment mettre en pause la partie?
En cliquant sur le chronomètre en haut à gauche.
Comment réduire les Points de Victoires (PV) ?
Les compteurs de PV retourne à 0 après la valeur maximale.
Comment entrer 2 fois la même action pendant la phase d'action ?
Il n'y a pas besoin, pressez simplement le bouton de l'action correspondante 1 seule fois.
F.A.Q
Wie komme ich in das Hauptmenue zurück ?
Die Seite benötigt einen Neuaufbau (F5)
Wie kann ich das Spiel pausieren ?
Indem ich auf dem Timer oben links in der Ecke klicke.
Wir kann ich Siegpunkte verringern ?
Die Siegpunkte werden auf Null zurückkesetzt nachdem das Maximum erreicht ist. Eine Verringerung ist möglich, indem die Max-Grenze überschritten wird.
Wir zecihne ich zweimal die gleiche aktion in der Aktionsphase ausführen ?
Es besteht keine Notwendigkeit hierzu. Einfach einmal den dazugeörigen Aktionsknopf drücken.
v4.1 - 2019.03.05:
German translation from Barci added
v4.0 - 2019.01.16:
New Action phase interface with better visual and inputs
New Initiative bar display on Status phase page
More end game statistics (time per player, Speaker owners, total influence...)
New count up timer per player
New option to display player total timers
End of Strategy phase windows changed to buttons
Smarter Speaker windows summoning (no more automatic pop-up window)
New FAQ page (on top-left icon)
Fix the Leadership and Diplomacy swapped color
Fix the "allegiance" sentence
v3.1 - 2019.01.02:
Fix Faction list issue after several language switch
Fix Top bar issue on toggle at first Option menu
v3.0 - 2019.01.01: "Vers l'infini"
French language added
Players' icons in top bar are now shown in speaker order
New end game page
New 'max VP' option added
New home page and menu page
New Reset Strategy Phase button
New Skip button in Agenda phase
Some typo fixed
v2.1 - 2018.12.08: Fix for Firefox compatibility
v2.0 - 2018:12:05: "Shooting Stars"
New "End Of Strategy Phase" window to play related cards
Trade Goods are now shown on unselected Strategy Cards
VP counters interface changed to "click to increase"
Interface improvements for smartphone display
"Turn" changed to "Round"
Fixed Yssaril name typo
Fixed Option panel name
v1.0 - 2018.11.07: First release
v0.0 - 2018.06.06: Start of development