CURIOUS OBSERVER is a FanMade mini-expansion for THE 7th CONTINENT, designed by myself.
It is compatible with both Classic and Collector editions, and any other expansion.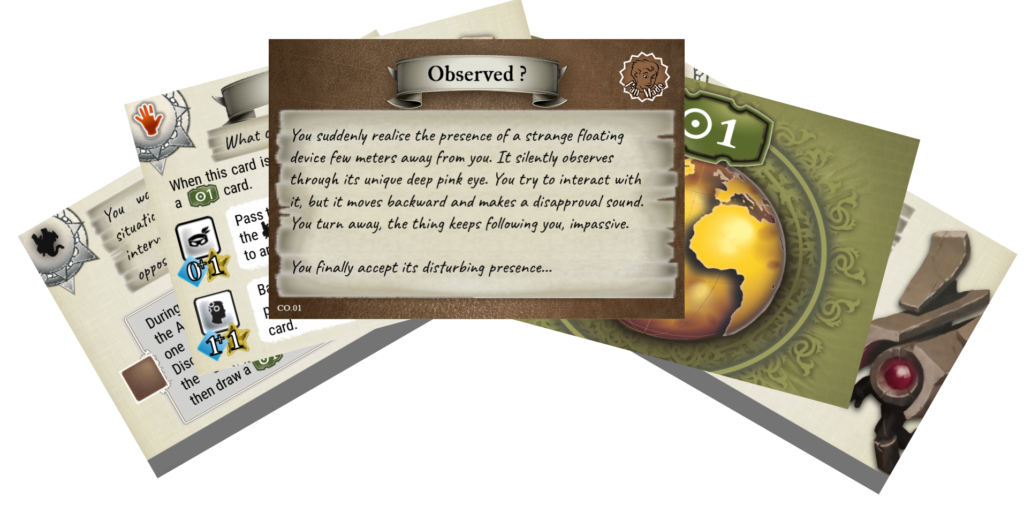 The cards have a special format: 5.4x8cm. This eco-friendly format allows the expansion to fit on 2 A4 sheets only. And the format is a standard one (like Catan cards), so sleeves are possible.
To play with it, just download the pdf, print it and cut the 18 cards.
Click here to download Curious Observer
Print advice:
Print the entire file on both side of sheets, A4 format

Print on thick paper (>120g)

Get the 2 printed sheets, do not read pages with 👁X icon
Cut the cards off and sort them following the usual Adventure card way: by growing number, green before yellow;